Multi-device, multi-context ipad, iphone, switch stand!
raised over $850k in 2 campaigns on Kickstarter 
Multi-Device, Multi-Context iPad, iPhone, Switch Stand!
Same great usability as always. Works with any device, iPad to smartphone, smaller than 13.5 inches.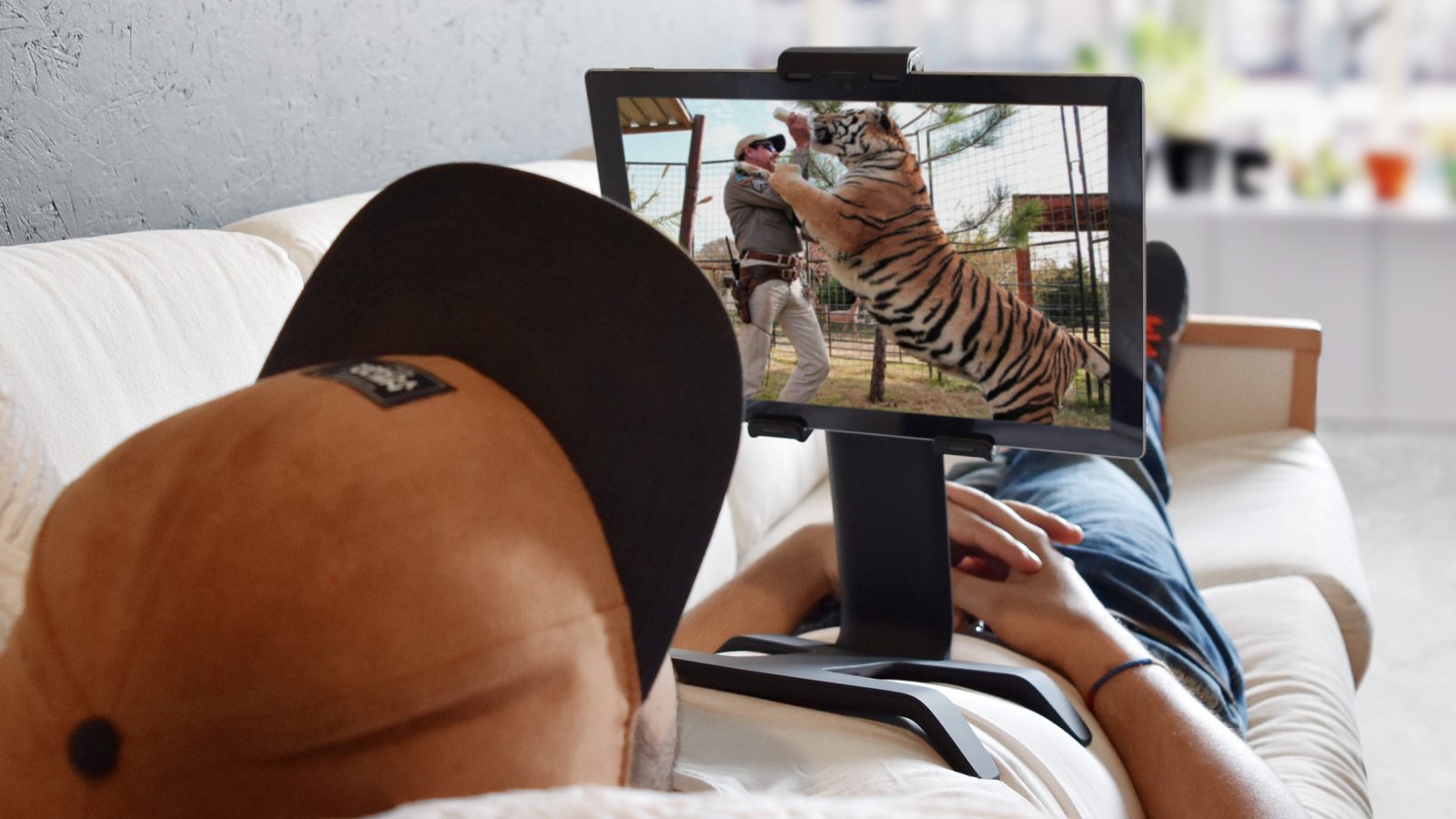 We've replaced the glossy plastic for a rubber paint finish. It looks great and feels even better! We can't wait for you to try it.
We re-engineered the hook mechanism to be sturdier than before and the hinge to be silent. No more squeaking!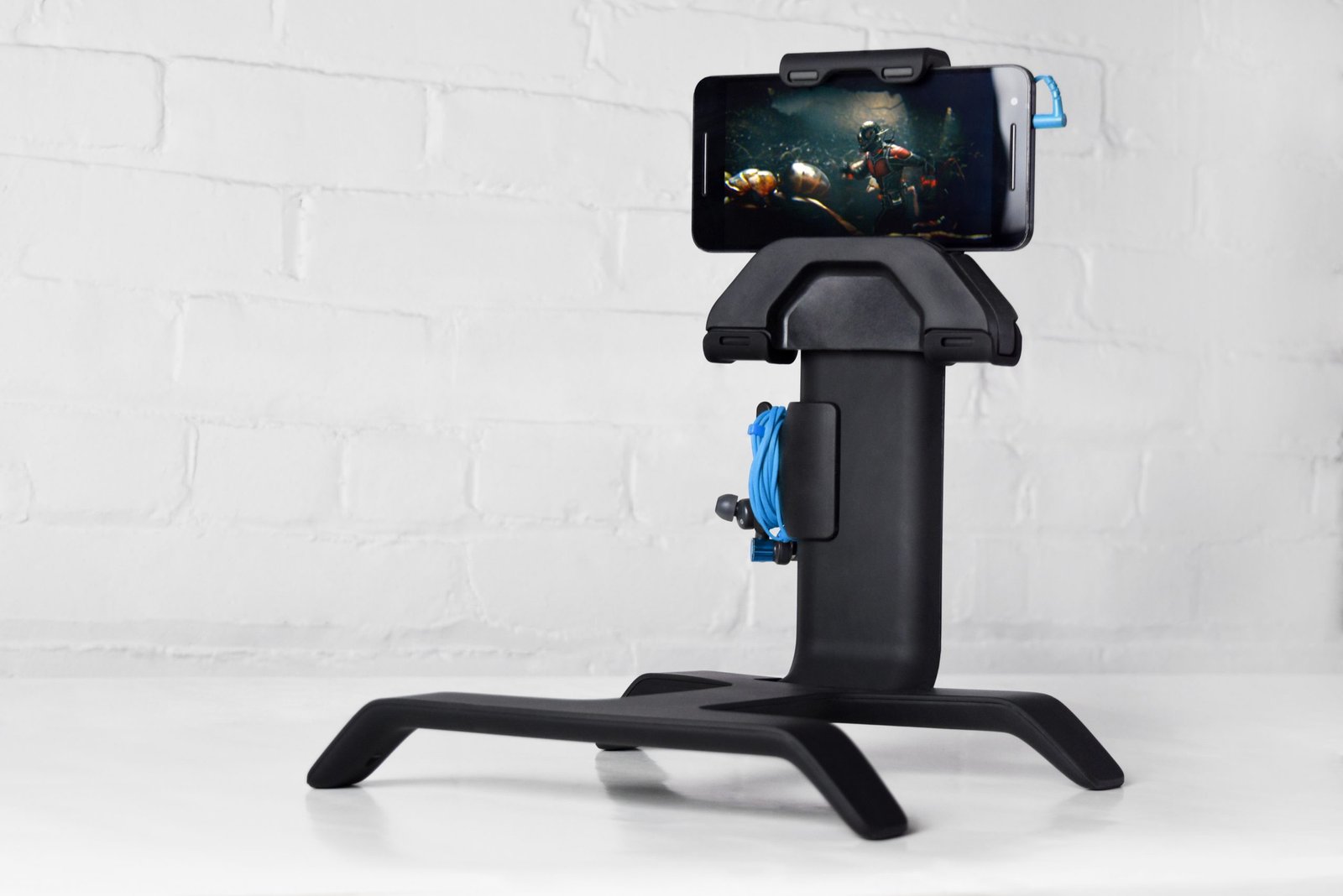 Better attachments are available for the Tstand 2 to take your favourite tablet holder to the next level.
FITS ALL TABLETS
To lock your device securely into place, simply pull the rectractable hook over your tablet and release. This easy-to-use mechanism makes changing from one device to another a breeze! The hook can extend to fit any tablet smaller that 13.5″, ample space to fit your iPad Pro in landscape mode or your iPad Air in portrait!
NON-SCRATCH PADDING
Never worry about damaging your tablet with the Tstand. The hooks that secure your tablet are padded with silicone. This padding is not only non-scratch, but also non-slip. You can rest assured your iPad won't be flying out once it's locked in!
reversible desktop mode
Need to get some work done on your iPad? Easy! Simply rotate the Tstand base completely to enter desktop mode and transform your tablet into a genuine workstation. Desktop mode allows you to work ergonomically with your tablet at eye-level. 
With the new phone adapter, the Tstand is more versatile than ever before. Now there are even fewer reasons to miss out on this amazing product! 
Check out these reviews & find out why so many people love the Tstand