THE ULTIMATE iPAD HOLDER FOR BED
Amazon customer reviews —
"If you iPad in bed, you will
love
this."
"I usually don't do reviews but i think i should for this product. BEST PRODUCT EVER."
"Godsend for neck pain relief […] Couldn't live without it."
"There is nothing else on the market that comes close."
"AWESOME and versatile product fits the bill perfectly!"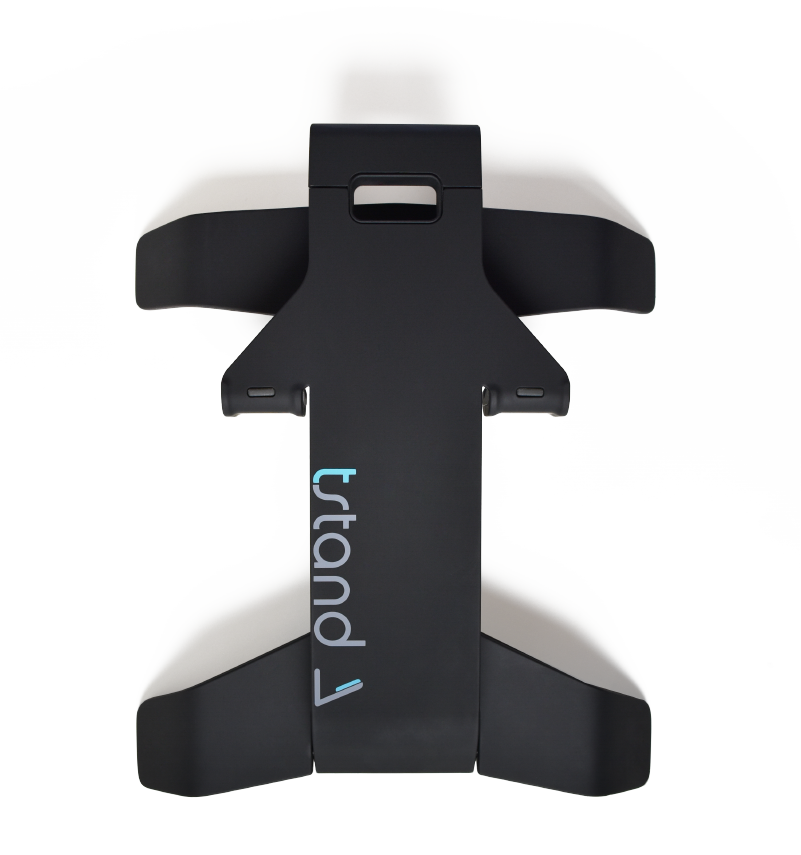 GIVE YOUR BODY A healthy HUG.
Many physio experts acknowledge the fact that using a tablet in bed or leaned over a table can quickly become a dangerous activity for your neck muscles and the curve of your spine. In fact, Harvard School of Public Health found that it is akin to adding a 60lb weight at the base of your neck. Limited use of your arms while holding the tablet also participates to the general discomfort and often to the inability to fully use some of your favorite apps and games. To add insult to the literal injury, a fair amount of tablet stands only managed to reinforce that ergonomic problem because they didn't bother to lift the tablet to eye-level, leaving the user hunched over their device.
The SOLUTION!
The Tstand kicks all those troubles away by raising the screen of your tablet on its flexible mount so that the angle of vision and viewing distance are always optimal. Lay back, let the Tstand safely rest on your chest, and enjoy your movies and games like never before. And because the Tstand is reversible, its purposes are varied: the first rotation angles allow for ideal use on a bed or a couch. Its vertical deployment proves convenient when inserted in the back pocket of a car or airplane seat. And if you rotate the Tstand all the way, you enter desktop mode and turn your tablet into a genuine work station!
Perfect pairing. Optimal viewing.
Fits all tablets from 6" to 13.5".
Non-scratch silicone padding.
FITS ALL TABLETS
To lock your device securely into place, simply pull the rectractable hook over your tablet and release. This easy-to-use mechanism makes changing from one device to another a breeze! The hook can extend to fit any tablet smaller that 13.5″, ample space to fit your iPad Pro in landscape mode or your iPad Air in portrait!
NON-SCRATCH PADDING
Never worry about damaging your tablet with the Tstand. The hooks that secure your tablet are padded with silicone. This padding is not only non-scratch, but also non-slip. You can rest assured your iPad won't be flying out once it's locked in!
reversible DESKTOP mode
Need to get some work done on your iPad? Easy! Simply rotate the Tstand base completely to enter desktop mode and transform your tablet into a genuine workstation. Desktop mode allows you to work ergonomically with your tablet at eye-level. 
With the new phone adapter, the Tstand is more versatile than ever before. Now there are even fewer reasons to miss out on this amazing product! 
perfect for work or leisure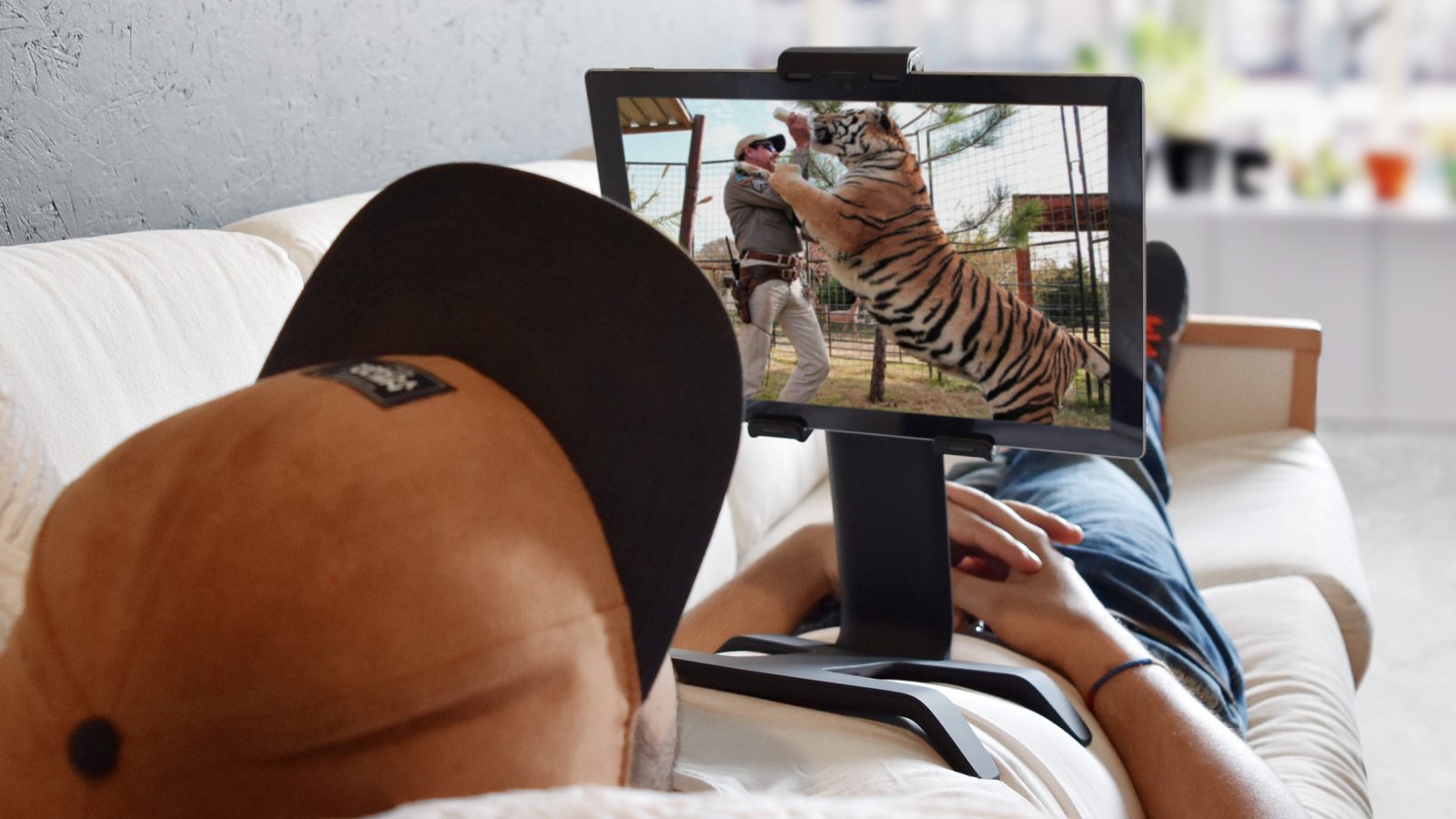 Raise your tablet above all others.